Salons
GTILA presents a series of salons which provide an opportunity to learn about some aspect of Gestalt Therapy in a relaxed, informal setting.  Salons are free and participants may receive CEUs for a minimal fee.  All people interested in Gestalt Therapy are welcome to attend Salons. GTILA does not discriminate in its education or membership activities based on race, national or ethnic origin, religion, gender, sexual orientation, or any other characteristic protected under applicable law.
Events List Navigation
October 2016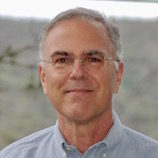 In this salon, we will look at a few specific clinical situations and how the fundamental principles of relational gestalt therapy, such as dialogue, field theory, phenomenology, and the paradoxical theory of change might influence what we do as therapists. I'm hoping that participants will bring brief case examples (sufficiently altered for confidentiality), so that we can explore what some of this theory might look like in action. Those new to gestalt therapy might want to do a little reading in advance (http://www.gestalttherapy.org/publications-resources/ is a good source), but all that is required is curiosity.
Led by Mark Winitsky, LMFT
Find out more »
November 2016
January 2017
March 2017
April 2017
May 2017
August 2017
December 2017
January 2018
February 2018
+ Export Events
Gestalt Therapy Institute of Los Angeles  |  PO Box 175 - Lomita, CA  90717  |  gtilaorg@gmail.com