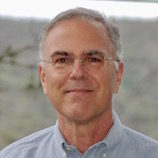 Led by Mark Winitsky, LMFT
Our last salon went so well that we're bringing it back again – In this salon, we will look at a few specific clinical situations and how the fundamental principles of relational gestalt therapy, such as dialogue, field theory, phenomenology, and the paradoxical theory of change might influence what we do as therapists. I'm hoping that participants will bring brief case examples (sufficiently altered for confidentiality), so that we can explore what some of this theory might look like in action. Those new to gestalt therapy might want to do a little reading in advance (http://www.gestalttherapy.org/publications-resources/ is a good source), but all that is required is curiosity.
MARK WINITSKY, LMFT, is a PGI Certified Gestalt Therapist in private practice and a clinical supervisor at the Southern California Counseling Center.