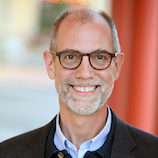 Led by Armin Baier, LCSW
The use and abuse of alcohol, drugs and other behaviors (gambling, eating, sex) are issues that show up for us and for our clients in every therapy practice setting. Each of us brings personal experience and therapy training to the encounter with these behaviors when they become problematic, and yet at times we may feel uncertain about what will best support our client's efforts. Please come and participate in a candid dialogue about relational Gestalt therapy and other approaches to addressing addiction and recovery.
ARMIN BAIER, LCSW, is a certified Gestalt therapist on the core faculty of the Pacific Gestalt Institute in Los Angeles. His experience working in the field of addiction treatment over 28 years includes both clinical direction of an outpatient treatment program and psychotherapy private practice. He has co-authored writings in peer-reviewed journal and textbook publications on addiction treatment.