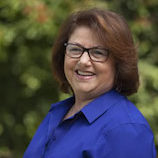 Led by Nickie Godfrey, LMFT
In this salon Nickie Godfrey will briefly delineate the various kinds of crisis and traumatic events and define the appropriate kinds of counseling and psychotherapy for each.  Her main focus will be on defining the "developmental or Big T trauma" usually caused by physical and sexual abuse. Because there is always betrayal and somatic involvement that remain present emotionally and physically for people experiencing this kind of abuse,  the holistic and present-centered approach of gestalt therapy can be especially useful. Lore Perls' quote that "The resistance is the energy, not the enemy", and that "denial" as a protective factor (ala Beisser's "paradox of change") will be guiding gestalt concepts. Lastly, Nickie will also comment on the costs to those providing therapy such as "secondary trauma".
NAOMI 'NICKIE' GODFREY, LMFT is a GTILA certified gestalt therapist, has ALGO level certification in Thought Field Therapy (TFT), and has earned beginning and advanced certification in Critical Incident Stress Management (CISM).  She's a past president and current board member of GTILA. Nickie's private practice is in Encino.