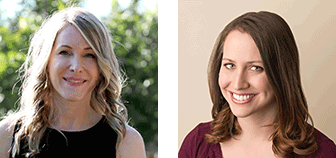 Led by Mary Ortenburger, LMFT and Stephanie Goldsmith, Ph.D.
In this salon, we will examine how to incorporate gestalt therapy when working with clients suffering from eating disorders. Clients diagnosed with eating disorders present with unique needs that are often complex in nature (due to medical complications that may be associated with their symptomatology). We will open a discussion about incorporating gestalt therapy with this population, which is effective and also challenging, using: the paradoxical theory of change, phenomenology, and the dialogic method. Participants are encouraged to bring brief case examples (sufficiently altered for confidentiality), so that we can explore what some of this theory might look like in action, working with this population.
Those new to gestalt therapy might want to do a little reading in advance: http://www.gestalttherapy.org/publications-resources/.
STEPHANIE GOLDSMITH is a Licensed Clinical Psychologist with a private practice in Claremont, CA. She trains in and supervises gestalt psychotherapy with Gestalt Associates Training Los Angeles (GATLA). Dr. Goldsmith has experience treating individuals with eating disorders at outpatient, intensive outpatient, and partial hospital levels of care.
MARY ORTENBURGER is a Licensed Marriage and Family Therapist with a private practice in Claremont. She is a Certified Eating Disorder Specialist and Supervisor and has completed three years of training at the Pacific Gestalt Institute.